House Cleaning in Fishtown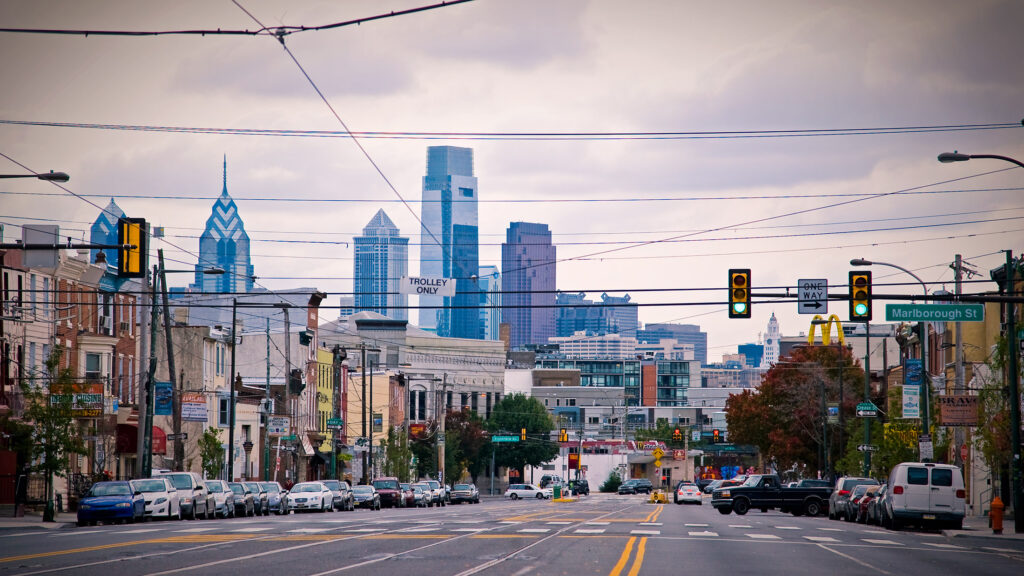 Professional Home Cleaning Services
Homeworks: The best choice for Fishtown House Cleaning Services
Are you a busy, career-minded individual who tries to squeeze the most productivity out of each day? Do you ever find it difficult to balance work obligations, social ones, and personal time with upkeep of your home environment? At Homeworks House Cleaning, we understand the struggle to maintain balance while living a hectic, multifaceted life. Regular use of our Fishtown house cleaning service can save you time which can be used for the more important things in life.
Highly Motivated and Well-Trained Fishtown House Cleaners:
Our team of cleaners is made up of artists and students who spend their time outside of work studying and honing their skill sets for their future careers. We only seek out bright, motivated and positive team members for our Fishtown house cleaning service. This separates us from many other cleaning services who use career cleaners, and the difference in quality and service is evident to any regular customer. We are full-service and will cater to all of your Fishtown house cleaning needs.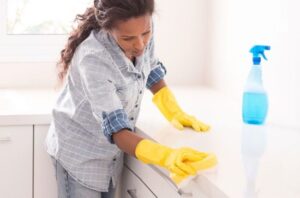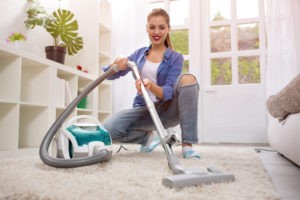 Bathrooms: We'll clean sinks, toilets, bathtubs/showers, floors, mirrors, and all other surfaces to keep your bathroom hygienic and looking pristine.
Kitchen: We'll take care of your counters, floors, cabinets, appliances, and everything else to give you a clean cooking environment.
Bedrooms & Living Rooms: We can help organize household items like clothing and towels, change linens, dust and clean surfaces, floors, room fixtures, and anything else.
Fishtown - Kensington - Port Richmond
Our Fishtown house cleaning service is very versatile and can tailor our service to your personal needs. Weekly and bi-weekly cleanings are our most popular service method. We also offer 3 or 4 week rotations and one-time cleaning services. We work Tuesdays thru Fridays, and begin at either 9:30 am or 1 pm. Our team will work with you to find a schedule and frequency which best suits your preferences.
Philadelphia's Fishtown, Kensington and Port Richmond—collectively known as the River Wards—are some of the city's most rapidly changing neighborhoods. An influx of restaurants, bars, music venues, art galleries and residents are quickly transforming the makeup of these formerly working-class sections along the Delaware River.
As with many neighborhoods in Philly, the River Wards' borders are subject to debate. There's also East Kensington and Olde Richmond, depending whom you ask.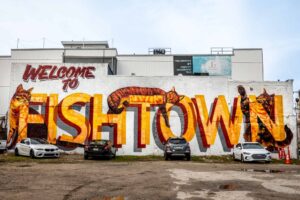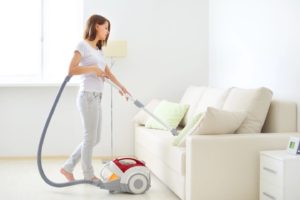 At Homeworks, we offer a unique brand of home cleaning. There are a few qualities that distinguish us from our competition:
A bright crew

– Our team of 19125 home cleaners is different than your typical team of home cleaners. We seek unique, motivated individuals for our home cleaning service: mainly students and young artists with passion and enthusiasm for life, because we think these qualities extend into the quality of their service. Your cleaner will treat your home with a keen eye for detail, ensuring every nook and cranny is left spotless.

Personal service

– We understand that each home and homeowner is unique. That's why we do all we can to get to know you and your home on a personal level. To begin this process, we have you fill out a questionnaire, which cues us into specific needs or preferences you may have about your home's cleaning. Feel free to leave any additional notes you may have on your cleaning day.

Consistent quality

– In order to consistently provide this personalized service, we prefer to have one specific cleaner assigned to each home. This will allow your cleaner to provide consistent, personalized service.
At Homeworks, we take pride in separating ourselves from other  home cleaners. These three qualities make Homeworks one of the most sought-after Fishtown home cleaning service providers.
Contact Our Full-Service 19125 Home Cleaners Today!
Unparalleled Home Cleaning Service in Fishtown in Philadelphia
Unrivaled Professional House Cleaning Service in Fishtown in Philadelphia, Pennsylvania

Life in Fishtown can be ideal for people who are driven and easygoing. Fishtown is a haven for music, culture, art and relaxation. If you want to revel in optimal ease in the community, then it can help you greatly to learn about home cleaning services that are accessible to you. That's because you most likely don't have a lot of time to set aside for the handling of house cleaning duties. If you're searching everywhere for local home cleaning assistance that's affordable and dependable, then it's up to you to call us here at Homeworks Cleaning Services. We are residential cleaners in Old City, Philadelphia and residential cleaners in Penns Landing. We can provide you with apartment cleaning in Northern Liberties, Philadelphia as well.
Strong Reasons to Hire Our House Cleaning Business in Fishtown
Many people in and around Fishtown have jam-packed day-to-day schedules. If you're a part of that category, you don't have to watch your living space turn into an unsightly disaster zone. Homeworks Cleaning Services can delight you with professional home cleaning service that can be terrific for your schedule. If you want to have time to be able to tackle other things in your world, then investing in our service can be a terrific idea.
Our house cleaning can also get you five-star results. That's because our team members are all some of the most seasoned and capable professionals in the cleaning business. They have a lot of training under their belts as well. If you want your residence to sparkle, then you can turn to us without question. We can sanitize all of your bathrooms and make them feel and look flawless. We can do away with dust bunnies that are lurking in all of the nooks and crannies of your home. We can mop your hardwood floors and make them shine like they did on the first day you saw them. We can shampoo your carpeting and get rid of persistent, unsightly and embarrassing stains and odors of all kinds. If you want to take care of stubborn pet smells that are ruining the vibe of your living room, then we won't disappoint you.
Our home cleaning service is competitively priced. Getting professional house cleaning assistance in the area doesn't have to be something that's linked to outrageously steep price tags. Don't forget, either, that our service can actually reduce your cleaning costs, believe it or not. If you turn to our cleaners for professional assistance, you don't have to round up supplies and equipment pieces on your own. It can cost a lot of money to get a dependable vacuum cleaner. It can cost a lot to get formulas that are both gentle and powerful, as well.
Contact the Homeworks Cleaning Services Team for a Quote
Are you trying to find the greatest home cleaning service around? If you are, then we're accessible here at Homeworks Cleaning Services. Our staff members can make your kitchen, bathroom, family room and bedroom look like a million dollars again. Call our team to request a quote.